2018 Landscape Structures Products 

Alpha Link ™ Towers
Kids can climb to their highest potential with the new Alpha Link Towers. Climb, crawl, slide and swing from inside or outside of these towers. With inside deck heights up to 20 feet children will be able to explore and interact together in these unique geometric spaces.
View  Alpha Link  Towers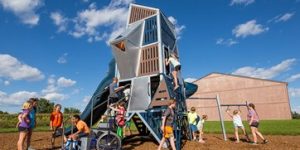 Friendship ™ Swing
This new multi-use swing is made for the entire family. The face-to-face design delivers a wonderful way for friends, siblings and caregivers to all enjoy swinging time together. 
View the Friendship Swing Video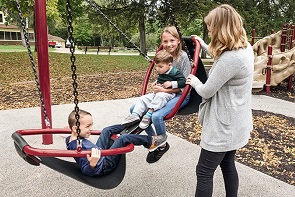 View the Friendship Swing Brochure
SmartPlay Centre ™ 
Adding to the already-expansive SmartPlay line are the SmartPlay Market Cafe and Fire Station. These structures allow children to have imaginative play and learning opportunities at the same time. Combine the structures together to create a whole village of play!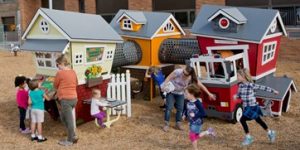 View SmartPlay Series Brochure
FitCore ™ Extreme
Bring extreme fitness to the great outdoors! FitCore Extreme is a ninja-style obstacle course with over 38 different components for teens and adults. FitCore Extreme components have varying fitness and skill levels which can be installed independently or in a predesigned course.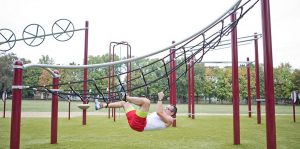 Facet ™  Forms
Introducing a new line of precast concrete modular shapes inspired by natural geometric elements, Facet Forms can be connected to other product lines or be used independently as a resting place for children or caregivers.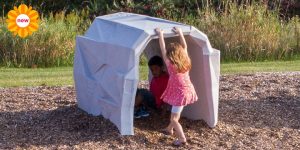 View Entire Collection
Sensory Tunnel
The Landscape Structures Sensory Tunnel allows children of every ability a sensory-rich experience. This customizable tunnel is fulled with a mixture of light and texture that will spark their imagination.