There are hundred of miles of land and water trails in Michigan & Ohio. People use these trails for walking, hiking, bike riding, horse back riding, skiing, canoeing, fishing and even snowmobiling! They connect an entire state, bringing people together, promoting a healthy and active lifestyle. We offer a variety of products to help enhance your land or water trails.
NEW:  June 2022
Pictures and symbols are an effective way for non-verbal, speech-challenged, and early-learning individuals to communicate with friends and caregivers. Placing a Symbol Communication Sign at the entrance to a play area ensures that everyone can express themselves!

Trail Amenities
We offer many trail amenities to help increase the use of your trails.
Benches
Trash and recycling receptacles
Bike racks and lockers
Drinking fountains
Shade shelters of all sizes and materials that can be personalized to your community
Map and trail signs
Bike Repair Stations
Concrete Outdoor Games
Doty and Sons outdoor concrete tables and games add fun to any small space. Build community at a park, school or campground with any of these great games!
• Outdoor Chess boards
• Cornhole boards
•Table tennis
•Foosball

Bike Repair Stations
Outdoor bike repair stands are the perfect addition to streetscapes, universities, restaurants and multi-use complexes. These all-in-one stands will work with all types of rides and bikes. They are designed for indoor or outdoor use and a secure tool fastening system ensures safety and security. The stations are also ADA-compliant.

Skate Park and Ski Repair Stations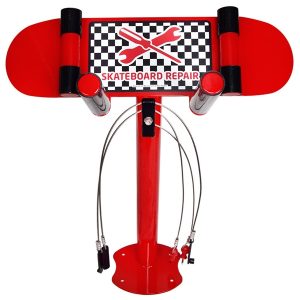 Outdoor Fitness Equipment
Increase your park and rec trail opportunities with outdoor fitness activity equipment. Adding outdoor athletic features can be the perfect addition to your trail system. The HealthBeat® system by Landscape Structure, Inc. helps users develop coordination, agility, strength and balance.
Features & benefits include:
10 exercise events and three advisory signs
Made to round out large-muscle-group exercise routines
Super-rugged construction for years of use
Designed for a compact area
Layout can be personalized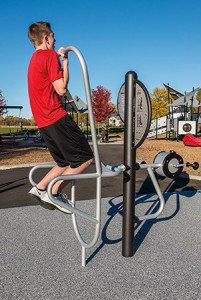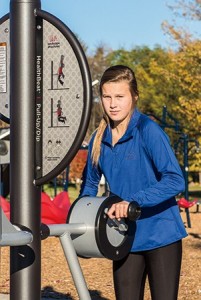 Waterway Amenities
Increasing your waterway usage can be achieved by adding Icon Shelter, Inc. canoe and kayak storage lockers. Consider having users renting lockers by the hour, week or entire season.
Boat lockers that an accommodate up to a 20′ boat
Custom boat and vending sizes can be made. Contact us for more information [email protected]
Increase your revenue by adding advertisement on the locker walls
Quality material and durable
Also consider adding secure vending machines along route stops.
PathMat accessible beach matting is a flexible sand surface that is suitable for wheelchair and pedestrian beach access. This environmentally friendly, slip resistant product is easily installed and able to be removed and reinstalled per environmental regulations. Developed specifically for wheelchair access and stroller access, PathMat beach access matting enables a barefoot friendly surface for beach goers.
PathMat beach access matting is a portable rollout beach mat
Plastic mesh provides strength over sand and pebble
Slip resistant surface providing a safe surface in wet conditions