At Penchura, LLC we have everything you need for sun relief. Our selection of canopies, shelters, pavilions and gazebos provides a solution for every shade project.

Metal Shelters

Metal Shelters for Michigan customers are manufactured by Icon Shelter Systems, Inc. Ohio customers will receive steel structures from Poligon Open Air Shelters!

Fabric Shelters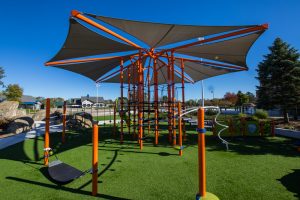 SkyWays™ by Landscape Structures® is the perfect shade solution for large scale projects. SkyWays is fabric shelters are designed to block UV rays and keep temperatures down.