Current List of Lunch and Learn Presentations:
NEW! Trends in Playscape Design: Learn about the new and exciting products Landscape Structures, Icon Shelters and Water Odyssey will be launching in 2017!
Natural Play: This presentation will explore natural play environments and outdoor learning environments. We will discuss ways to maximize natural play elements while ensuring industry standards are met.
Playground Safety and Maintenance: This presentation will highlight the primary causes of playground injuries and discuss the responsibilities owners, as well as the manufacturer's have for providing and maintaining safe playgrounds. You will gain an understanding of the current regulations and develop ways to ensure compliance.
NEW! Surfacing Options and Benefits: There are many different surfacing options available for recreation projects. This session will focus on the pros and cons of each option and what makes sense for your specific project.
Inclusive Play: This presentation will provide you with an overview of the emerging awareness of a new playground population. You will learn more about the range of disabilities and especially the rapidly growing incidence of children with autism and related spectrum disorders.
Fitness Focused Play:  You will learn about the physical fitness benefits gained by kids utilizing fun and challenging playgrounds. In addition, you will learn how to design playgrounds with these fitness benefits that allow and motivate kids to achieve their maximum fitness level for a lifetime of healthier living.
NEW! Water Play:  This presentation addresses the many ways to design and include water play in your recreation space. We will discuss the benefits of water play and also address the complexities of designing and installing water features.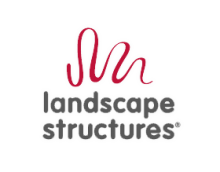 Facility Tours:
Join us for an in depth factory tour of Landscape Structures or Icon Shelters at your convenience. ​Learn the design and manufacturing processes that create these industry leading products. Contact Penchura for more information about facility tours.
We make it our priority to ensure your project runs smoothly and is completed correctly.
Architects & Landscape Architects : We offer the latest in CAD software to assist in your project design. Our play equipment allows for innovative designs and will enhance the aesthetics of your project.
Early Childhood: We recognize the importance of the outdoor environment as a learning tool for young children. Superior Play, L.L.C utilizes child development principles to help you design an optimal learning environment for young children.
Parks & Recreation Departments: We can help create a destination that attracts families. We offer several theme based products and are able to help you create an original design for anything imaginable. High quality fitness equipment, site furnishings as well eco-friendly products such as our LED lighting and solar powered trash receptacle are also available.
Schools: School playgrounds require meeting the needs of various age groups and abilities. We offer products that engage children physically and cognitively while having fun. We can assist you in designing a play environment that meets the needs and interests of children of all ages and abilities.