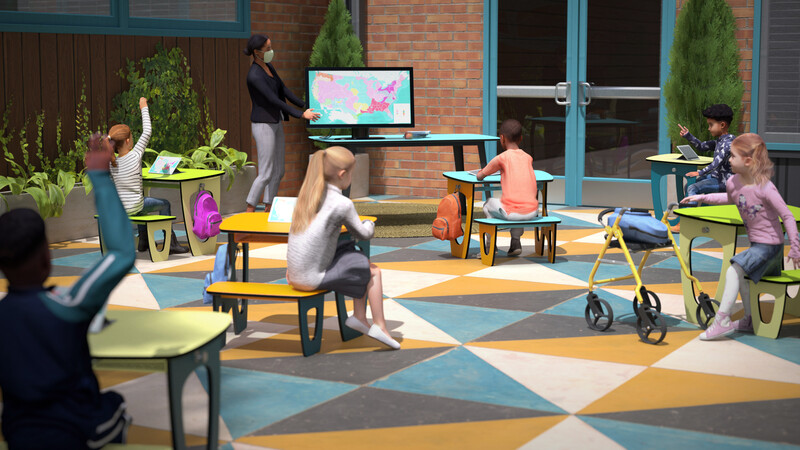 As communities get back to in-person learning and play safely, we've created outdoor classroom concepts. Not only are these outdoor classroom ideas a good option to explore during this global pandemic, but they are a great way for school campuses to expand their learning space any time.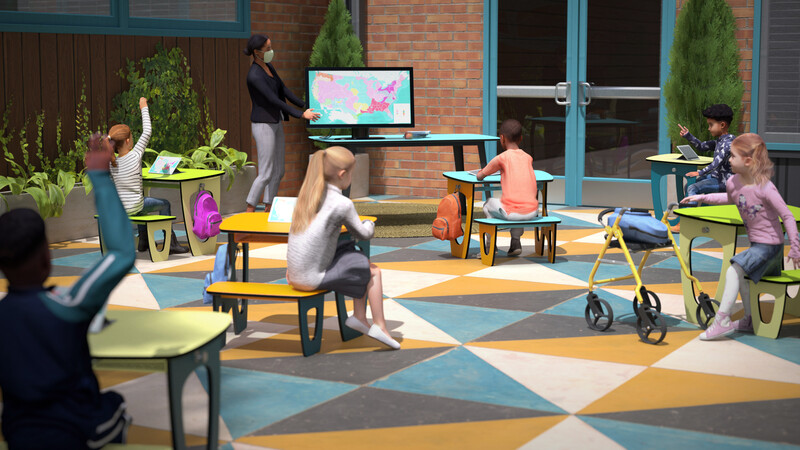 Desk highlights include:
Made with the same durable materials as the playground equipment!
Has the same warranty as playground equipment!
Choose from 16 different colors (school colors anyone??)
Available in 4 weeks or less!
Portable or surface mount
Dimensions: 32″ x 35" x 25"
Available at a great price!