The Canyon Collection


The Canyon Collection is modeled after natural rock formations that integrate with traditional post and deck playground structures. Each rock is molded out of actual Minnesota rocks, so children have a true-to-life rock climbing experience.
There are four rocks in the collection that can be individually attached around standard decks creating a different climbing experience with each formation. This gives customers the opportunity to pick a configuration that works best for their project size, budget and play needs. See the different configurations. See the Canyon Collection in action!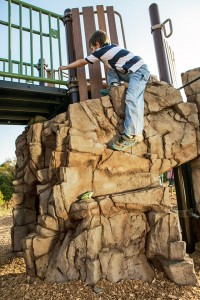 New Color Options
Landscape Structures has added 8 new ProSheild color options and 12 new color palettes. These new colors help create a beautiful and natural looking playground project.


View all of our New Products
For more information or to schedule a meeting with your recreation consultant call or email our office: (810) 229-6245,  [email protected]