New Water Play Products from Penchura
Exceed community expectations by designing spray parks that feature the newest, most innovative and environmentally friendly products. Aquatix delivers products with a twist of water fun for kids of all ages and abilities!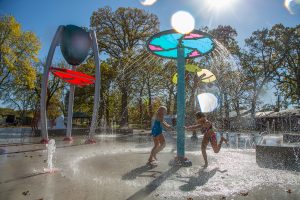 HydraHub
This interactive hub with multiple events will have children climbing, sliding and interacting together throughout this play station. The VeroSplash ™ bucket centers this station with surrounding small bubblers, sprayers, a working telescope and other activities that will provide hours of fun for families.
AquaGather Station  
This unique hexagon-shaped play feature makes rooms for kids of all abilities to socialize and discover many possibilities in water play. A central bubbler pushes water and (that?) flows into the components below. Water speed and direction can be controlled independently in each station.
More New Products
These new products encourage kids to experience water play in innovative ways!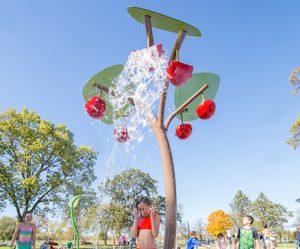 Call or email for more information:
Phone: (517) 474-4500 Email: [email protected]
www.Penchura.com